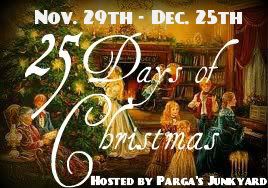 Don't forget to check back every day through Christmas for a brand new post and giveaway!
Today's post is from Mama Papa Barn, and here is a sample of what is to come:
Post of the Day - Dec. 22th
by Mama Papa Barn
Have you ever thought about what other cultures and nations consume during the holidays? Well, you are going to learn about how
¤
Guyanese
¤
celebrate the holidays through food! Get the tasty bits here!