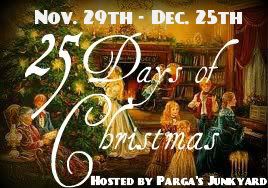 Don't forget to check back every day through Christmas for a brand new post and giveaway!
Today's post is from Asha Butterflys, and here is a sample of what is to come:
During the christmas holiday it is a big thing for are family. Ever since i was a young child my mother always made the holidays so special decorating the house, making cookies and treats. Now, that I am older I am doing the same thing. Making the holidays bright and cheery.
For this holiday season and part
of the
25 Days of Chistmas
I am going to making it special .
A Gift Purse Bag filled with
Flora :: The Garden Gucci Perfum,
Jewery and a few other goodies.
25 Days of Christmas Giveaway of the Day!